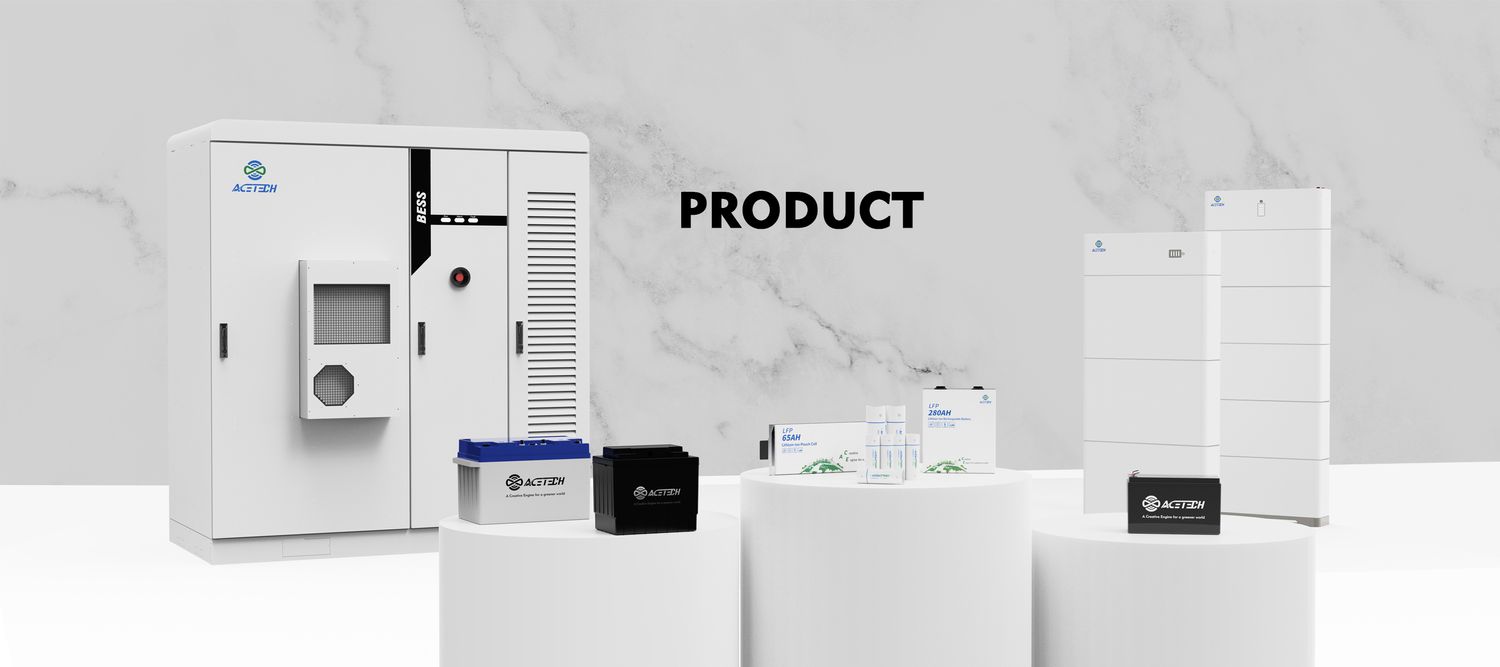 ACE PRODUCTS
There are many different types of lithium ion batteries made by ACE, including Battery Cell, Power Battery, Home Energy Storage Battery, UPS Backup Battery, High-End Industrial Battery Modules and Systems, etc.

As one of the professional li-ion battery company, ACE masters and possesses core technologies of lithium-ion battery pack design, development and production. As a li-ion company of lithium battery packs and cell lithium battery (LiFePO4, NMC and rechargeable), we now have the first-class production equipment of lithium battery packs, high-quality raw materials, various series of lithium-ion battery packs with high capacity, low internal resistance, good safety, long life, superior cost performance, etc., which have been unanimously recognized by the industry at home and abroad. The lithium ion battery (LiFePO4, deep cycle, rechargeable) is at a reasonable and cheap price. Furthermore, our company can accept customized orders according to the requirements of customers. As well, the replacement of lithium battery replacement for lead acid.

The sales market of ACE has soon spread all over the country and also successfully entered the international market, such as Southeast Asia, North America and Western Europe. With the fast development of the market, the corresponding network station has been established to provide timely and effective services for customers.