Europe is gearing up for a big surge in home battery systems. Between 2021 and 2025, we expect to see a 400% increase in residential battery storage. Our latest report dives into this growth, spotlighting how Europe's storage capabilities were in 2020 and what the next few years look like. We zero in on the big players in the market, like Germany, Italy, the UK, and Austria, and offer up policy advice to keep the momentum going.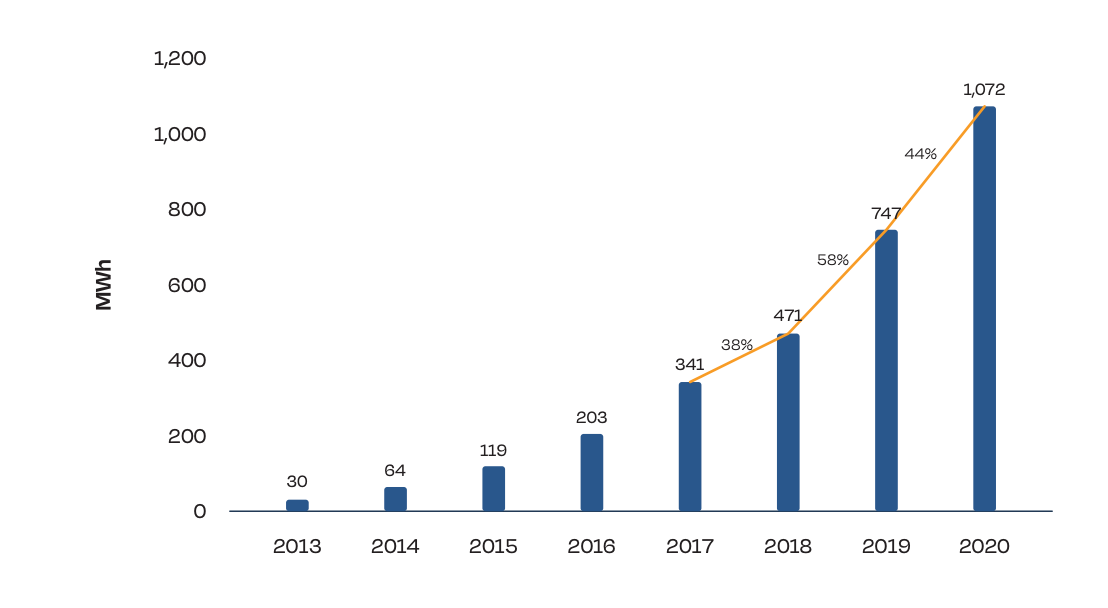 By 2025, we're looking at jumping from 3 GWh of battery storage to 12.8 GWh. It's not just numbers that are up. The combo of home solar power and battery storage is really taking off, with a 44% rise in 2020 alone. For the first time ever, over 100,000 storage systems were set up in Europe in a year, a real game-changer in how we handle energy.
When energy prices went wild in the autumn and winter of 2021, this report highlighted how much cash people can save with solar panels and batteries at home. Take Germany, for example, where folks with top-notch solar storage systems paid about one third of the normal price for electricity.
Germany's really leading the charge with 70% of all new storage capacity. Along with Italy, the UK, Austria, and Switzerland, they've got 93% of the new solar and battery setups.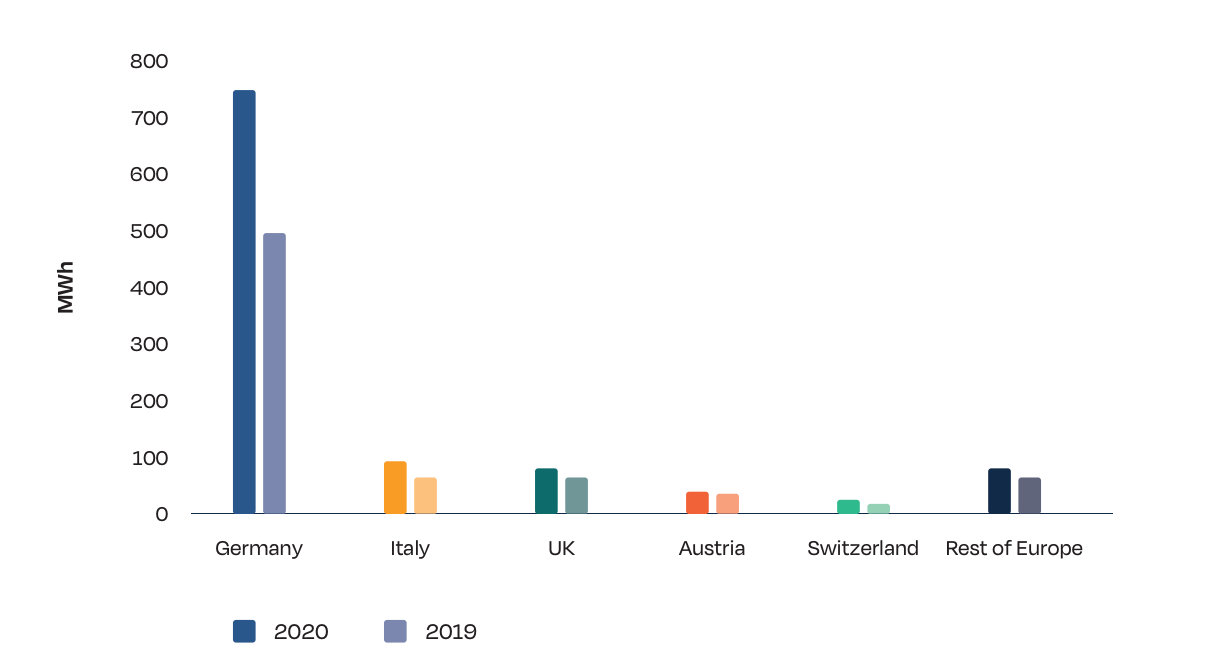 EUROPE TOP 5 RESIDENTIAL BESS MARKETS 2019-2020
Walburga Hemetsberger from SolarPower Europe points out that as home solar gets more popular, more folks see how batteries can really make their solar investment pay off. With energy prices bouncing all over because of gas issues, solar plus storage is a stable solution.
Hemetsberger believes that solar and batteries together are a must for the EU's climate goals for 2050. It's not just about more renewables; it's about reliable and affordable energy when we need it most. She's calling on national leaders to get behind this and make it a big part of their energy and climate plans.
Michael Schmela from the same group says the EU's got a solid plan with its Clean Energy Package to get battery systems into homes across Europe. To really get a handle on energy costs, more countries need to step up and get this plan into action.
Schmela adds that to get ready for all these solar and battery systems, we've got to beef up and modernize our power grids. That means planning well and being clear about what the power system needs, both now and in the future.
ACE Battery has been manufacturing home energy storage battery for over 10 years, check out more about our RESS battery!